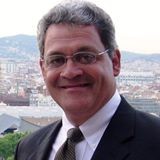 Agent Info
Midwest Financial Solutions Careers - Welcome and thank you for visiting!
Midwest Financial Solution's mission is to be the preeminent financial services firm in the Midwest by providing unparalleled service, experience, integrity, and dedication to help our clients reach their lifetime and legacy goals.
We cannot make our mission a reality without talented professionals. Our recruitment team is dedicated to help you make informed decisions about choosing a career path with Midwest Financial Solutions. We hope the information in this website will provide you with insight as to why Midwest Financial Solutions might be the right fit for you.
We hope you find this site informative and useful. Feel free to contact us if you would like more information about a particular Midwest Financial Solutions product or service.
We look forward to hearing from you,
Merle D. Miller, RFC
Check the background of Ameritas Investment Company, LLC or this investment professional on FINRA's BrokerCheck
http://www.finra.org
Contact Us
Send Us a message
Please complete the Contact Form and we'll be in touch.
Midwest Financial Solutions, LLC

2010 Keokuk Street

Phone:

1-800-999-5035

Fax:

319-358-2157

www.MidwestFinancialSolutions.biz